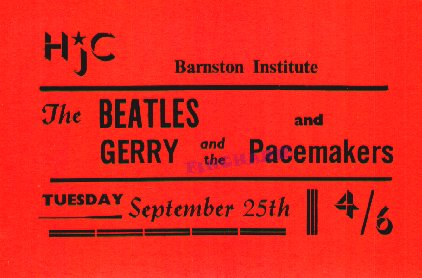 Ticket for the Beatles performance at the Heswall Jazz Club
Tuesday, 25th September 1962 was the Beatles third and final appearance made at the Heswall Jazz Club, Barston Women's Institute, Barnston Road, Heswall, Wirral.
Titled as a 'Special Mid-Week Attraction, the Beatles were billed as 'The North's Top Rock Combo !!" and "Parlophone Recording Artists". Also playing on the same bill were Gerry and the Pacemakers, Gerry was billed as "Mr. Personality Himself".
Tickets were priced at 4/6, and you could also pay on the evening for a price of 5/-.
Compare for the evening was Disc Jockey Eric Effery.

Beatles other appearances at the Heswall Jazz Club.

Saturday, 24th March 1962
Saturday, 30th June 1962.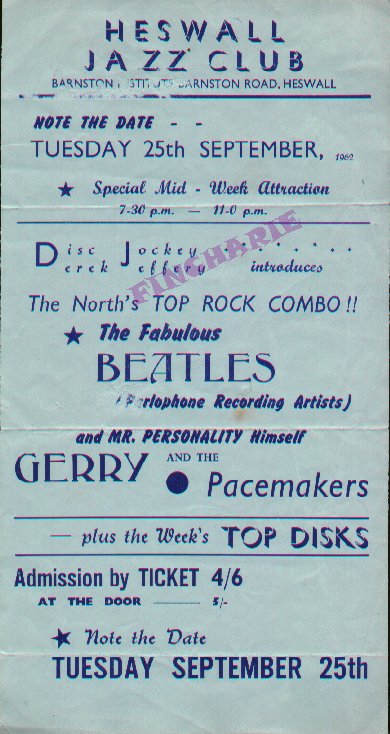 Handbill for the Beatles performance on 25th September
at the Heswall Jazz Club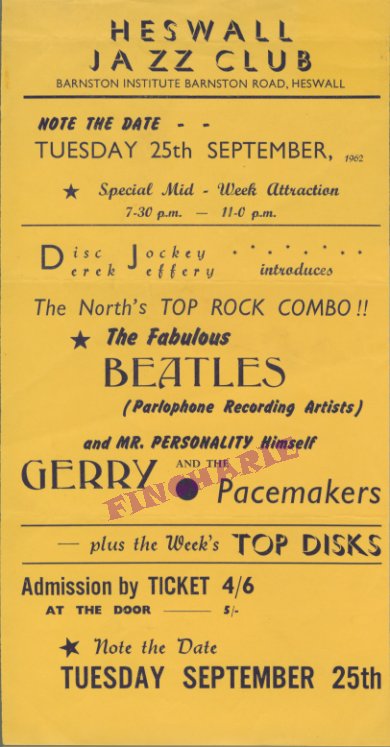 Handbill for the Beatles performance on 25th September
at the Heswall Jazz Club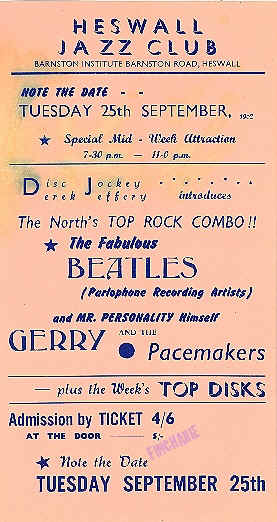 Handbill for the Beatles performance on 25th September
at the Heswall Jazz Club